Help meet our current needs
Your donations of food, clothing and other essential items help care for the men, women and children at the Mission. By meeting their basic needs, you make it easier for the guests in our care to focus on recovery! See our current needs and learn more about donating your items below.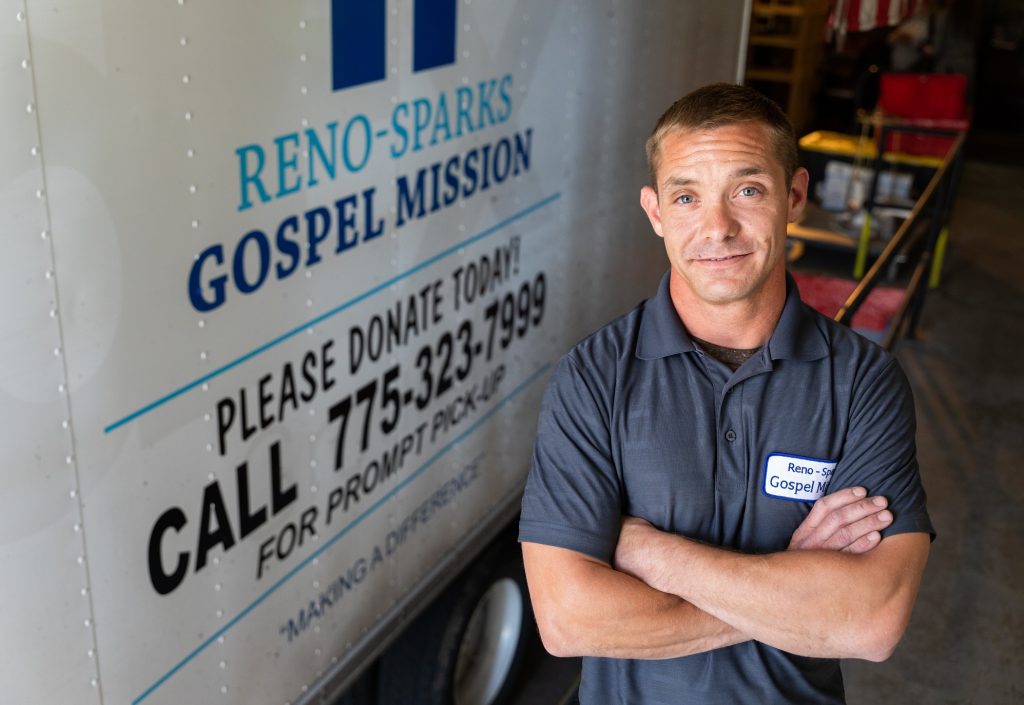 Give goods
See our list of ongoing needs below!
Or simply drop off any items you'd like to donate at:
Our warehouse,

2115 Timber Way, Reno

. The warehouse is off Sutro, in between North McCarran and Oddie boulevards.
If you have large items, you can schedule a pick-up by calling (775) 323-7999!
Personal-sized deodorant
Winter gloves
Shaving cream
Disposable razors
Socks
Underwear (briefs, 3-pack, size L-4X)
Shoes
Work boots
Dress shirts (L-4X)
White T-shirts (3-pack, size L-4X)
Jeans/work pants (all sizes)
Personal-sized deodorant
Winter gloves
Disposable razors
Socks
Panties (all sizes)
Nightgowns (all sizes)
Shoes (dress and recreation)
Work shoes
Blouses/sweaters (all sizes)
Jeans/work pants (all sizes)
Pajamas (infant-teen)
Winter gloves
Briefs/panties (3-pack, all sizes)
Girls/boys blue jeans (size 4-20, regular husky)
T-shirts (3-pack, all sizes)
Dresses
Shoes
Toys
Diapers
School supplies (pens, pencils, paper, backpacks)
Nonperishable & canned food items
Sugar
Dry rice, dry beans
Coffee
Margarine
Cornmeal
Saltine crackers
Egg noodles
Oatmeal
Canned meats (tuna, chicken, ham)
Bleach, Pine-Sol
Disinfectant, cleanser
Laundry detergent
Dishwashing liquid
Trash bags (all sizes)
Aspirin and non-aspirin tablets
Cold/cough medicines (alcohol-free)
Sinus/flu medicines (alcohol-free)
Travel-sized soap
Bathroom tissue
First aid supplies
Toothbrushes
Toothpaste
Paper and plastic grocery bags
Towels
Washcloths
Pillows
Copier paper
Shop our Amazon wish list! From cleaning products to client essentials, we keep this list updated with our most used and needed items.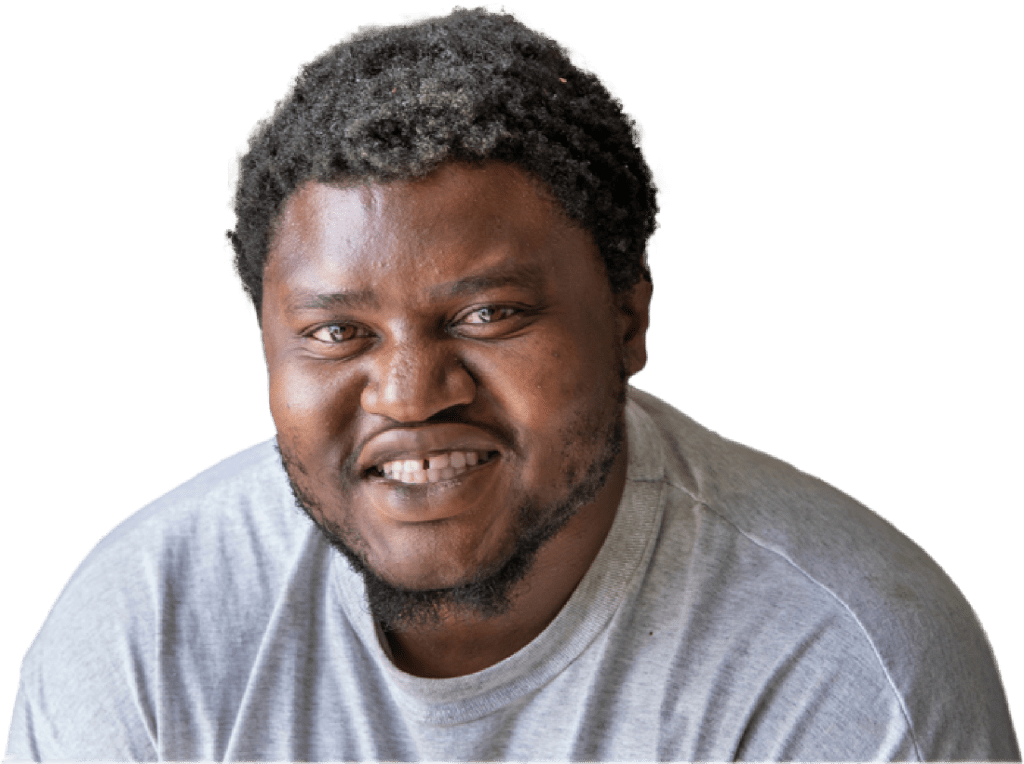 You can help hurting neighbors find hope at the Reno-Sparks Gospel Mission!
Meals, housing and recovery… made possible by YOU