Serving Northern Nevada
with Christ's Love.
Our hardworking team is dedicated to helping local men, women and children in need restore their lives.
We serve with big hearts and tough love, and we look to the example of Christ's love to guide us. We will do anything in our capacity to help someone who truly wants to change.
Below you'll meet our Executive Leadership Team, Administrative Staff and Board of Directors who are committed to seeing lives rescued and restored in our community.
Meet the Staff
Our dedicated staff
Click on a highlighted name to learn more about that staff member or click on their email to send a message.
Carl is a Reno-area attorney who has served on the Board of Directors since January 1993. He has been Board President since 1995. In law practice for over 30 years, Carl has a degree in Criminal Justice from California State University, Sacramento. He is a veteran of the U.S. Army and has lived in Reno for more than 30 years. He is an active member of a local church.
Bill is the Senior Pastor at the Bridge Church in Reno, NV, where he has served since November 2008. He grew up in eastern North Carolina and graduated from Columbia Bible College and studied at Phoenix Seminary. Bill has served in ministry for well over 30 years in North Carolina, Georgia, Arizona and Tennessee before coming to Reno. He is passionate about helping those far from God come to know Him and begin to walk closely with Him. He has been married to Kim for over 37 years and has four grown children.
Coy has been a registered construction inspector for more than 48 years, specializing in project management and inspection programs overseeing residential, educational, industrial and medical facilities. He has been involved with such projects as the major medical center Kaiser Walnut Creek and Children's Hospital in Oakland, CA. His many other projects include the Stanford University Cancer Treatment Center in Palo Alto, CA. Coy, who holds degrees from the University of California – Berkeley and also the University of San Francisco currently works in Construction Administration for NTD Architects in Auburn, CA. He has been married to Karen for over 50 years. They have two daughters and two grandchildren.
Nathan is the Lead Pastor of North Valley Living Stones Church in Reno, NV where he has served since 2016. Nathan grew up in Vance, South Carolina, and graduated from Earl Wooster High School in 1989. A gifted running back, Nathan played college football at both Bakersfield and San Jose State University where he set or tied several school records. Nathan also worked for 14 years in the Washoe County Juvenile Justice system before going into full-time ministry in 2011. Nathan has completed missionary trips to Japan and other cities around the United States. Nathan has been married to Denise for over 25 years. They have four grown children and two grandchildren.
In loving memory of Executive Director Pastor Rick Redding
Licensed Marriage and Family Therapist/Licensed Clinical Alcohol and Drug Counselor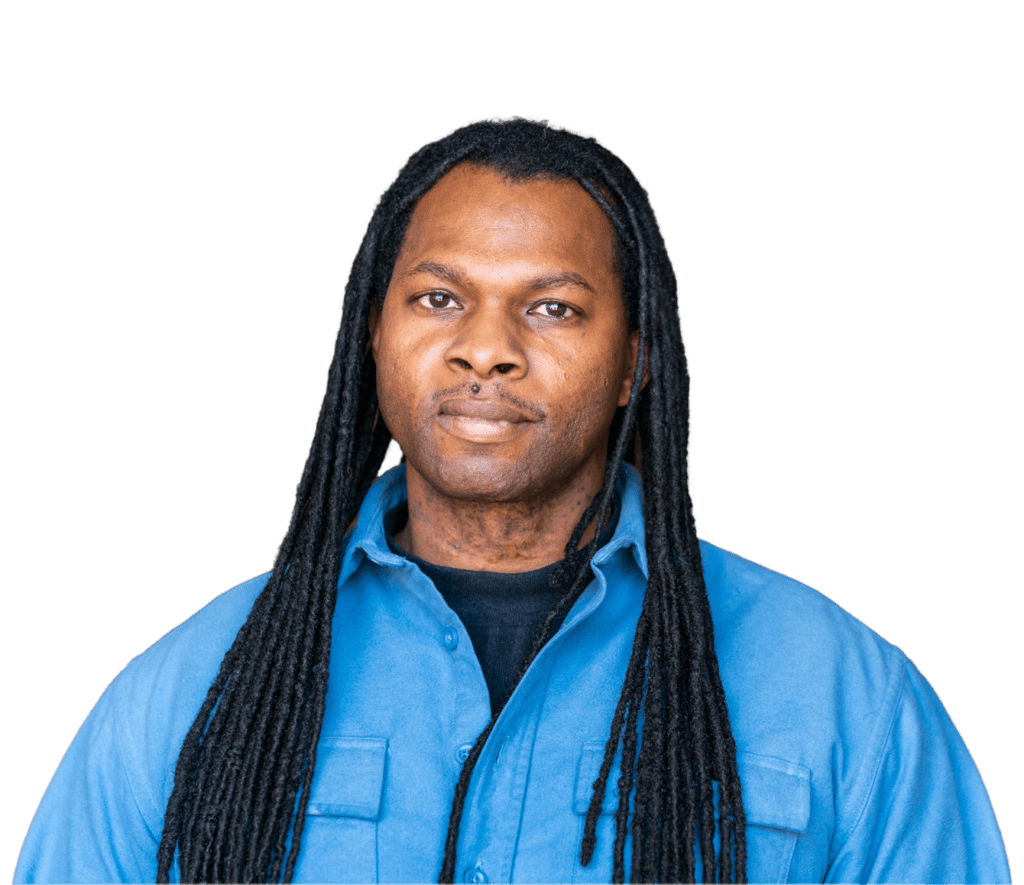 You can help hurting neighbors find hope at the Reno-Sparks Gospel Mission!
Meals, housing and recovery… made possible by YOU